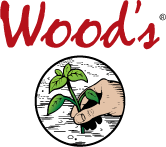 Wood's Rooting Compound®
As our commitment to products that perform and satisfy our customers, Soil Stabilization of Oklahoma is proud to be a distributor of the top plant propagation product on the market, Wood's Rooting Compound.
Since 1973 Wood's Rooting Compound has provided plant nurseries and gardening aficionados with the utmost in plant propagation stimulants. If you are propagating any type of woody cutting, Wood's will increase your planting's root production and thus your plant health. Product consists of approximately 10,000 parts per million of indole -3butyric acid, (IBA) and 5,000 parts per million of Napthalene acetic acid (NAA). Wood's utilizes a special ion-exchange formula that makes absorption into tissue virtually instantaneous. This product is manufactured by Earth Science Products Corp.
Benefits
Works on softwood, medium hardwood and hardwood cuttings.

Tested and proven to outperform other similar root stimulants
Can double root production during early stages of plant growth
One 4-oz bottle can be used to propagate hundreds of cuttings (more cuttings per dollar)
Cross-contamination not a problem due to self-sanitizing
2-3 year shelf-life if properly stored
, productive use much longer
Made in USA
Guaranteed To Work
Just dip the cutting in the diluted solution for a few seconds and plant, job done!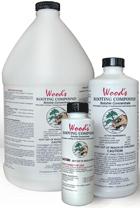 Sold as concentrate only
Instructions for use Dilution Chart
Pricing (ea.): $225.00 per 1-gallon , $49.95 per pint, $19.95 4-oz bottle
Case of 4-oz bottles (24 per case) $478.00 , case of 12 pint bottles $599.00
All prices are in U.S. Dollars and include free shipping to any location within the U.S. direct from the manufacturer to ensure freshness.
We accept most major credit cards
Specials !!!
Limited life product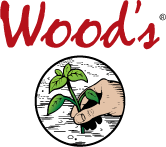 The trusted name in plant propagation
Supplementary Information
Results of using Wood's to propagate Rosa Red Cascade
Contact Information
Telephone

918-744-7198

Mailing address